I can't find the really good ones of just Jen (dip_the_chip) and Myself, or even with Margaret (my other sister), because my dad has them stored away somewhere, but these are the ones I could find for now.



First, i will start off with a family photograph. And you thought you had a freak show of a family. I put names to make it easier, so you don't have to figure out who is who. For those who don't know, i'm a quadruplet, so really, it's hard to find pictures of just myself and Jennifer. My dad is a big steam engine guy, he loves old shows, hense the fact we all look like we're amish. We aren't really hicks, i swear.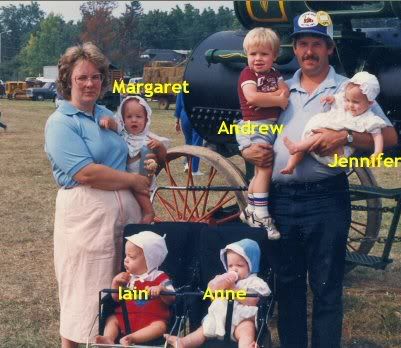 I was always attatched to my mothers hip. Please note my stylish attire. Yellow and greyish pants. Woot, woot.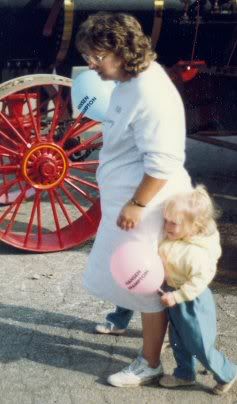 So was Jennifer too, apparently.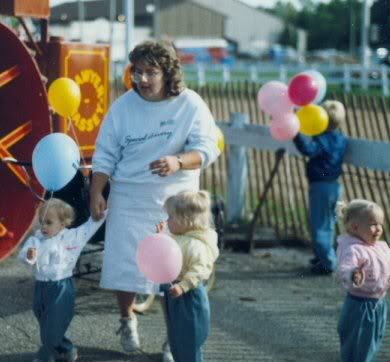 Our trip to Disney World. Our parents always dressed us a like ;x ;x You wish you were as cool as my dad. hahaha ;x




BATHTIME!!!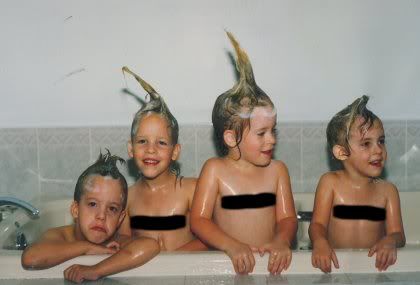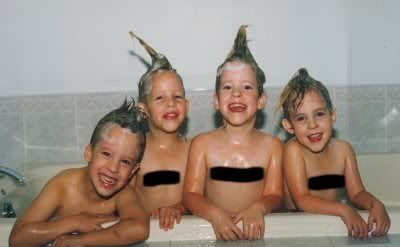 I had to put this one in because i'm pretty sure i look like Garth from Waynes World. This was also Disney World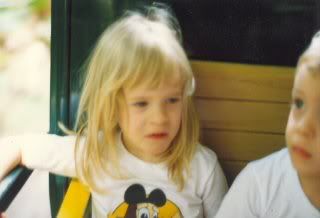 We were true babies of the 80's. The florecent bright colours, the POUCHES. And i totally have a scrunchie in my hair. The first one is Iain, Me, Jen and Margaret the second one is Margaret, Iain, Me and Jen.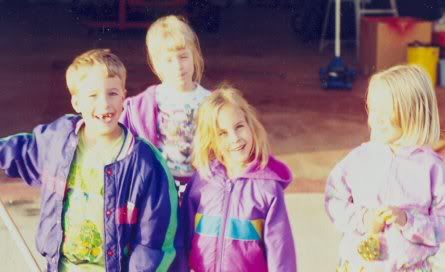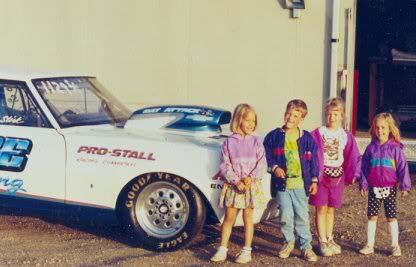 The true hick that I am.